ouR
Service
We provide a high-quality service at a fair price. J's Pool Service is licensed and employs highly trained and knowledgeable pool repair specialists who will diagnose and resolve your pool and spa issues quickly.
Pool repairs can range from preventative maintenace of filter systems and heaters to service & repairs of automatic and robotic cleaners. We will evaluate your swimming pool systems and make honest recommendations as if it is our own pool.

installations
AND REPAIRS
Heaters & Heat Pumps
All brands of Filters
Separation Tanks
Auto Controls
Salt Generation Systems
Auto Chlorinators
Electrical Systems
Automatic & Robotic Cleaners
Timers
Low Voltage Lighting


Leak detection
and repair
If you have a leak or your pool has a structural crack; we are the right company to call.
J's Pool Service enjoys a reputation as one of the premiere leak locator in Northern New Jersey. Our troubleshooting capabilities have rendered tremendous success in leak detection.
Once located, your leak can be repaired above and below ground by the same team that found it.
We will identify the problem and fix it right the first time!

Vacuum-Alert Safety Systems
Safety Vacuum Release Systems
Electronic Leak Detection
Vinyl Liner Installations and Renovations
Vermiculite Bottoms
Kool Deck Concrete Walkways
Safety Covers and Pool Alarms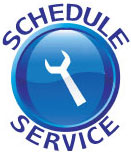 J's Pool Service
Serving all Northern NJ
201-712-9506
Request a Quote